Some Ways Internet and Web-Connected Services Alter the Way that Businesses Function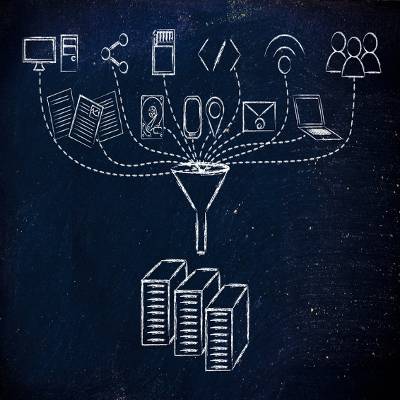 Modern companies rely on so much technology that it's nearly impossible to think about operations without considering how technology can make them more efficient. Many businesses would completely shut down without the innovations brought about as a result of technology development. One of the most popular trends over the past few years has been the shift from in-house assets to web-based assets, ranging from application access to infrastructure hosting.
---
Most businesses these days take advantage of some sort of web-based service to keep their operations moving efficiently. They could either have a couple of applications hosted on the Internet (Microsoft Office or the Adobe Creative Suite), or it could go as far as having the entire network infrastructure hosted in the cloud for swift access. Either way, business operations would change significantly without having access to the cloud and Internet-based solutions.
Prior to web-based applications becoming standard, companies relied on applications and solutions hosted locally on a network or desktop infrastructure. Today, if solutions are stored in the cloud, they can be accessed on a variety of devices that allow for more flexibility and innovation than before. Let's talk about some of the various ways that the Internet and web-connected services alter the way that companies function.
Organizational Communications
Organizational communications rely heavily on staying connected. Considering how the Internet is also all about connectivity, the two naturally go together. Companies have access to all sorts of communication solutions, including voice and video chat, instant messaging, and email, all which are designed to keep your business connected to all of your contacts, clients and employees in a way which fosters productivity.
Ponder being able to take your organization's telephone solution on the go with you simply by having a mobile application on your device. You could already be taking advantage of mobile email solutions. It's just one of several ways that a constant connection to the Internet and web-based apps really help companies stay connected while on the go.
Business Software Solutions
Your company relies on software to get complete work. Thanks to the cloud, these solutions can be hosted online and stored in a way that allows for access via mobile devices and desktops. If you're using a word processor, spreadsheet creator, or another type of software that lets you build out business documents or check information, you stand to benefit from web-based access to these applications.
Since you now don't have to rely on constant access to a desktop to work on text files or other projects, your business can pursue a method of working and operations that best suits it. This gives your employees the freedom to choose their own devices. Further, access to web-based applications is usually much cheaper as a whole, since you're simply paying for access to the latest versions of each solution in a web format rather than purchasing licenses outright for your desktop workstation.
Unprecedented Access to Information
One of the most critical parts of Internet access for a company is the unprecedented access to important information. Organizations can investigate potential new solutions, potential clients, and competitors to create some of the most lucrative possibilities imaginable. Some say that business lives on the web, and in this situation, it certainly does. You can perform market research, find other businesses like yours to get ideas from, and potentially even find new clients.
Is your organization taking full advantage of mobile technology and access to web-based solutions? Macro Systems can help your business fully implement solutions designed to improve access to important information, be it locally on your network or through a cloud-based hardware infrastructure. To learn more, reach out to us at 703-359-9211.
Comments
No comments made yet. Be the first to submit a comment