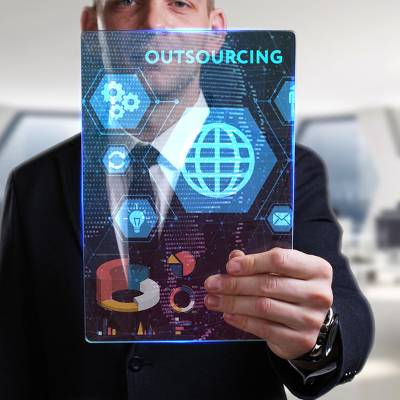 Your company has a solid plan to manage its IT maintenance, or it does not. There is no middle ground. Either your business has an internal team devoted to maintaining your IT infrastructure, or it's not being taken care of as well as it should be. Even if your organization does have an internal team, you might notice that they don't have enough time on their hands to handle all of their responsibilities. Let us introduce you to one of the most notable ways of keeping your technology in sufficient working order: managed IT services.
---
In comparison to the more traditional break-fix IT model, you'll find that there are significant differences (and advantages) to using managed IT as your preferred method of technology maintenance. Here are five of them.
Reduced Cost
With break-fix IT, your company is reacting to technology problems rather than preventing them. This costs your business a considerable amount of cash in the long run; it's easier to keep problems from happening in the first place than dealing with them. Let us use the example of a hardware failure to illustrate this point. If your server fails, you're already in a dire situation since no work can be done. It makes sense to ensure that this server failure doesn't happen in the first place; the cost of recovering data and all of that downtime can be crippling at best. Essentially, it costs less overall to prevent problems from happening in the first place. It's finding the assistance that is the real challenge for small businesses, and outsourcing work is easier and more cost-efficient than hiring an entire in-house team to handle the responsibilities.
Extra Efficiency
Software solutions require regular updates and patches in order to stay secure. However, you don't necessarily have the time to ensure this happens. If your company has an internal IT department, they might be able to handle it, but they're probably already busy enough. Outsourcing at least some components of your IT can lighten the load a bit for your other staff members so that they can focus on completing their work on time and on budget. Most issues can be resolved remotely anyway, so you save even more time by not waiting for an on-site worker.
Faster Implementation
How does your company deal with the implementation of new technology solutions? Is it a troubling experience that takes too long? Chances are that you will encounter at least a handful of roadblocks for your implementation process, be it in the form of providing support for the rest of your team members, or just not having enough time in the day to get everything done properly. Working with a managed IT provider assures that a new project can be implemented while maintaining proper in-house maintenance scheduling.
Skilled Technicians
If your company is planning to hire an entire team of technicians on your in-house budget, you might want to reconsider; it's a significant burden on your budget. We don't want you to skimp on the service that you deserve, so make sure that you only hire the best. You do not have to be concerned about individual qualifications when working with an IT provider as you'll be hiring established professionals.
A Single Phone Number
When your company has troubles with your technology, do you have to reach out to multiple vendors? Do you have to stay on the phone for hours on end just to resolve basic problems? This is irritating, and you don't have time to work with your vendors when you should be running your company. Macro Systems can be the single point of contact your business needs to assure that your company never has to struggle with vendors again. If your organization has a problem with your technology, just give us a call and we'll sort it out from there.
For more information, reach out to Macro Systems at 703-359-9211.