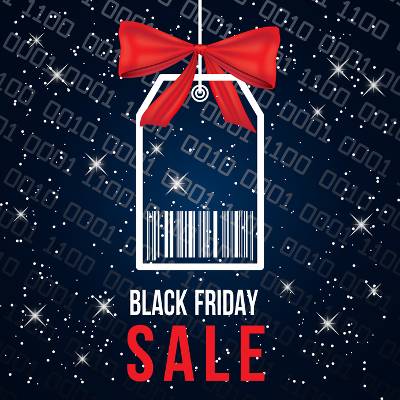 Black Friday, the day after Thanksgiving, is considered by many to be the beginning of the holiday shopping season. Black Friday is infamous for deals so beneficial that people are willing to wait in line for hours before the stores even open in order to take advantage; however, are these deals really the best compared to Cyber Monday?
The Origins of Black Friday and Cyber Monday
Black Friday was established in the 1950s as a way to begin the holiday shopping season off on a profitable note. In fact, Black Friday gets its name from its ability to bring stores and their annual profits out of the red and into the black.
Cyber Monday was created to encourage shoppers to use the new shopping capabilities to be found in "cyberspace." These sales often took place on Monday because, at this point, most personal users were still using dial-up Internet connections, while their offices had the faster connections. So Cyber Monday mainly got its start from workers who were doing their online shopping during work hours. These sales proved to be major money draws for online stores, so they made sure to make it as big of a deal, so to speak, as Black Friday.
Currently, these two events have blended together. Black Friday's sales can often be found online, as well as in-store. However, Cyber Monday will never make the move into brick-and-mortar establishments.
Where to Find the Best Deals
Obviously there is no cut-and-dry answer to this question. There are many variables involved in finding the best deals for different items, and these factors change every year.
Further, if you only consider deals that take place on Black Friday and Cyber Monday, you miss another day that, at least last year, dominated, as far as the best deals are concerned: Thanksgiving Day itself.
Thanksgiving Day deals were the best of the three options in almost every category in electronics, computers, and beauty, were the best in half of the kinds of entertainment deals, and dominated home and garden purchases in all categories. To compare, Black Friday and Cyber Monday only managed to provide the ideal deals in, at most, one subset of each category. Sometimes, there was no competition, and Thanksgiving Day deals were just the best option. Notable exceptions were Android devices (Black Friday was the best time for these) and laptops (which were available for the best deals on Cyber Monday).
It should be noted that since these are the results from last year, they may offer no valuable insights into this year's tendencies. If you consider yourself a true bargain hunter, it may be wise to find an app that directs you to nearby deals or offers rewards for shopping and scanning your receipt.
Shoppers also have to take into consideration the other, non-financial costs involved in each form of shopping during this time. For example, the convenience of Cyber Monday often offsets the slightly less-good deals that one may find. After all, isn't it easier to order something in a few clicks to have it brought to your door than it would be to wait outside in the wee hours of the morning and fight your way through crowds of people, all for a difference of a few dollars? And to the same point, is the difference of a few dollars worth sacrificing the quality time a holiday can bring to scramble around a store?
To answer the question of when is the best day to find a great deal on holiday gifts: it all depends on the shopper, so you'll have to do a bit of homework. Researching prices, shopping around, leveraging apps, and paying attention to advertisements will all help you to optimize the amount you spend in preparation for the holidays.
Are you the kind of shopper that dives right in on Black Friday, or are you more comfortable doing your shopping in "cyberspace?" Or do you work off the Thanksgiving calories by going out that very night? Share your strategy with us in the comments section!