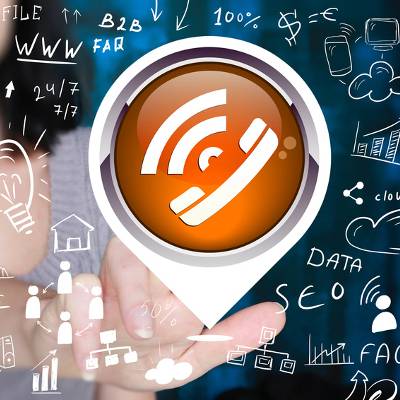 Telephone solutions have often been a substantial irritation for businesses. Smaller businesses try to get the most effective systems that they can afford, especially for something as important as communications, but it's rarely that simple. How can you get the greatest return on investment from your business' telephone solution? You can start by adding Voice over Internet Protocol (VoIP).
---
VoIP uses your organizations' Internet connection, instead of your telephone lines, to transfer your voice to the recipient. It has the potential to positively alter the way your business operates. Here are five benefits that your organization can gain from VoIP.
Mobility
When you implemented your office telephone solution, you established lines that run directly to specific handsets for all of your workers. This makes switching offices or changing numbers a tall task, as you usually need to contact the telephone company to get your services transferred elsewhere. VoIP terminates this issue, providing your business with the freedom to alter these aspects of your business as needed.
Dynamic Features
You can have all of the standard telephone services with your landline connection, but more advanced features are probably out of reach for you. VoIP offers numerous features, such as voicemail transferring, video chat, instant messaging, and more.
A Lower Cost per Call
Since VoIP uses your IP address to send calls, you'll get more value out of your telephone network in the end, especially in regards to long-distance calls. If your bandwidth can handle the addded strain, you actually save cash by implementing VoIP.
Outstanding Client Interaction
Ever been too busy to even answer a ringing phone in your office? Well, with VoIP, there's no excuses. The call can be transferred to specific phones or devices if it's not answered within a certain number of rings. This improves your business' reputation with clients.
VoIP is Reliable When It's Needed The Most
Perhaps most importantly, VoIP can be used on numerous devices. It can be accessed through mobile devices, or on a desktop, laptop, or even a standard handset. It's a highly customizable solution that can help your business reach their goals.
Macro Systems can equip your business with a powerful, enterprise-grade VoIP solution designed to work for your business. To learn more, reach out to us at 703-359-9211.