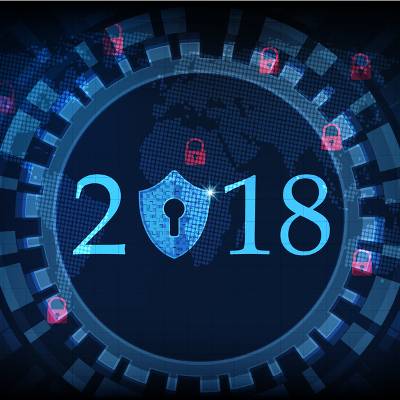 This year could be a significant year for your business; your business needs to be around long enough to see any positives that may come its way, though, which means you need to be prepared for the negatives. Here are four resolutions for you to make this year to help preserve your company's cybersecurity.
---
Scrutinize Endpoint Security
First, you need to be sure that your endpoints (your employees' devices and workstations) aren't contributing to any vulnerabilities your network may have. Are your workers using their workplace devices responsibly? Do they each have access permissions that are appropriate for their work? Are some workers misusing their permissions?
Your business security begins with your end users and their behavior. Risky actions will place the company at risk. You need to be sure that your workers understand what could happen if they misuse their devices or credentials. Further, you need to make sure that your network has the minimum number of endpoints possible, and that any former employees have had their accounts revoked.
Implement Updates and Patches
You need to keep your systems as up-to-date as possible in order for them to be properly protected. Cybercriminals and malware developers are constantly improving their products to overtake the protections their targeted victims have in place; on the other side, software developers and security professionals are constantly identifying and resolving weak points in these defenses.
Updates and patches are supposed to fix vulnerabilities that could severely affect your operations. Without updates and patches your business is exposed to potential threats. You need to make it a habit to regularly implement these imperative pieces of software so that your business is protected.
Stay Positive
Look ahead and ponder the future. What cyber-attacks might be more likely to be leveraged against your company? What resources do you need to do to defend yourself? Put yourself and your business in the best-case hypothetical scenario.
How can you achieve that standard? By taking an honest look at what is needed to have a year free of cyber-attacks, you get a better idea of how this can be achieved, and what you need to do to get to that point. Next is the matter of simply doing it.
Confirm That the Basics are Covered
As you place these resolutions into action, do not forget about the simple security measures. Solid password requirements will always help keep threats out of your network, and they can always be bolstered by two-factor authentication.
While you're implementing these measures, you also need to make sure that your team is kept up to speed on these changes and are taught how they work. Otherwise, they may resist these security changes, which could lead to several other problems.
How have you resolved to improve your company's cybersecurity? Have you made progress? Let us know in the comments!