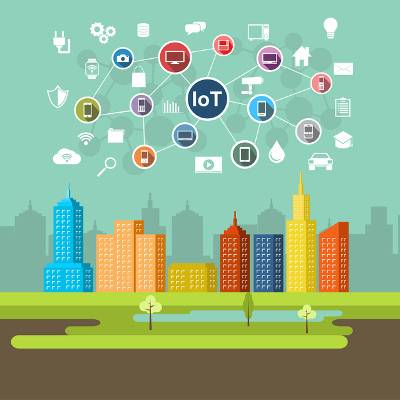 Connectivity is one of the biggest advantages of mobile technology, but some developments have taken this aspect to wild heights. The Internet of Things is making companies rethink the conventions of connectivity in ways which had not been necessary. Unsurprisingly, the Internet of Things is forcing business owners and others to remain skeptical of connected technology to a certain degree, and a survey from Cisco highlights this trend.
---
Cisco's survey reached 3000 North American adults who had a passing familiarity with IoT devices, supplying critical data to both business-to-consumer and business-to-business organizations. Many consumers don't realize how far-reaching the Internet of Things can be. The Internet of Things encompasses all devices that have some sort of connection to the Internet, even devices that traditionally haven't been able to take advantage of this connectivity. Some examples: car navigation systems, street lamps, home security systems, and health monitoring devices like pacemakers.
While most users were familiar with some of the more conventional Internet of Things devices, they did not know that some of the stranger IoT devices could boast such connectivity. Despite this significant difference in awareness, those who knowingly use IoT devices have had a favorable response to it. 53% of respondents said that connected devices have made their lives easier, while 47% of respondents said that they have made their lives more efficient through connected devices. Even 34% of personal connected devices have made users feel more secure.
Regardless of these impressive numbers, only 9% of respondents claimed that their data felt more secure or private. Moreover, only 14% of users claimed that their vendors were transparent about how the information collected by these devices is used. Just because a device assists you doesn't automatically mean that device makes you feel more secure and safe.
Despite suspicions like these, it's likely that the Internet of Things will keep growing, which means that your business needs to begin accounting for these devices both in and around your office. Your employees will likely be bringing multiple devices with them to the office in the first place, so you need to have policies implemented to ensure that data security isn't sacrificed just for the privilege of bringing personal devices into the office. A Bring Your Own Device policy can go far toward limiting which connected devices have influence over your organization's network.
Got any questions about how the Internet of Things and connected mobile devices can influence your business? Macro Systems can help. To learn more, reach out to us at 703-359-9211.