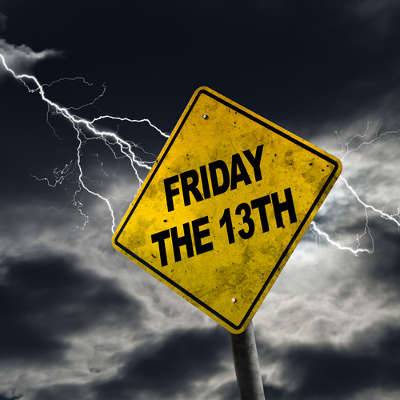 Disasters arrive in all forms and sizes; from an inexplicable storm ruining your place of business and every IT component you had inside, to an employee whose path was crossed by a black cat accidentally spilling their coffee on their keyboard as they access some key data.
With so many factors that can instantly turn negative on even the best of days, can you really afford to go without even a little insurance?
After all, the majority of businesses that are unable to recover their lost data are out of business within a year, a statistic only made more alarming when one considers how many small and medium-sized businesses don't bother backing up their data. These organizations are like the character in every horror movie that says "I'll be right back".
Reminder: these characters are more often that not the next victims.
However, instead of being dragged to a horrific fate, unprepared organizations can do something about their prospects of survival. A Backup and Disaster Recovery solution (BDR) can be a monstrous benefit where your organizations' safety and security is concerned. Your BDR should be cloud-based and needs to be ready to help your business bounce back from anything that threatens it. Here are three different methods that a BDR uses to make that happen.
Using Cloud Storage
Using the cloud to store a data backup is firmly a best practice in today's business computing needs. The cloud allows your BDR device to keep your backups away from your actual, physical location. This keeps your backups safe from being destroyed by the same disaster that eliminated the original copy of your critical data.
Backup Various Times a Day
In the past, tape backups were the method of choice for most backup needs. However, these systems had a few drawbacks that have rendered them outdated. For example, taking a backup used so many resources that they could only be performed after-hours. This meant that you could potentially lose a full day of progress, especially if the backup was never activated at the end of the day. On the other hand, a BDR that utilizes the cloud to take backups can take multiple backups each day, reducing the amount of potential data loss.
Limit Downtime
Downtime is never a positive experience for a business, so reducing it as much as possible is ideal. A BDR can help to limit that by acting as a temporary server while needed. It can also restore your data instantaneously to a network-attached device, allowing your operations to resume with minimal time wasted.
Whether you break a mirror at the start of your day, or you step on a crack in the walkway, we can help protect your business against data threats of all kinds. Reach out to us at 703-359-9211 for help with your data practices... before it's too late!