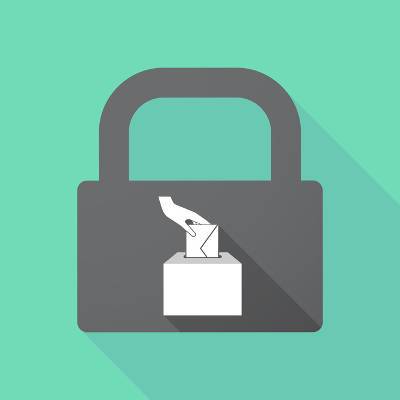 The capability to vote is one of the most significant rights in the world, setting an individual's voice and opinion into action to shape history. However, it has been demonstrated that the electronic voting machines that some states in the United States use just are nowhere near secure enough to ensure that the democratic process is preserved.
The flaws in the voting infrastructure have long been apparent. By using expensive electronic voting machines numerous polling places are placing themselves in the position of being stuck with old, outdated systems without the necessary funds to replace them. It was predicted that 43 states would use ten-year-old electronic voting machines, an age that is uncomfortably close to the total lifespan of the machine.
This could easily result in machine crashes and failures, potentially causing votes to be lost or, with some touch-screen machines, registered for a different candidate than the voter input. Adding to this issue is the fact that, with exclusively digital voting machine, there is no way to check the results against anything else if there needs to be an audit.
This flaw was further proven during the 2017 DefCon conference where the unprecedented Voting Village revealed what a cyber criminal could do to an actual voting machine. This kind of activity had never been done before because, until late 2016, it had been illegal to tamper with voting machines, even if just for research purposes. Researchers found that there were plenty of ways to breach voting systems through both remote access and physical tampering.
Influencing an election doesn't necessarily require tampering with the votes themselves. By slowing the systems to a crawl, or simply rendering them inoperable, hackers can easily keep many people from voting.
Lawrence Norden, of the Brennan Center for Justice, argues that going low-tech is the best way to combat this kind of interference, supplemented by the use of encryption, blockchain, and other technological solutions. According to a blog post by Norden, the voting process needs to reintroduce paper.
As he says in his blog:
"Specifically, every new voting machine in the United States should have a paper record that the voter reviews, and that can be used later to check the electronic totals that are reported.
This could be a paper ballot the voter fills out before it is scanned by a machine, or a record created by the machine on which the voter makes her selections—so long as she can review that record and make changes before casting her vote."
According to Norden, this would eliminate the risk of an undetected change or error in software causing an undetectable change or error in the outcome of an election.
Just like your business, having accurate data and computing infrastructure that doesn't work against your goals is key here. When hardware and software becomes out of date, not only do you deal with the same quirks and problems that were baked in from the beginning, but you also deal with new problems and unreliability. When your data is at stake, this can be a major issue.
If your business has embraced digital filing (which we highly recommend), imagine putting the integrity of your data at risk by using an old computer. While going back to physical paper documents might be a solution, it will cost your business a lot of time and effort to accommodate, when compared to the cost of upgrading your IT. What are your thoughts? Leave them in the comments section below.