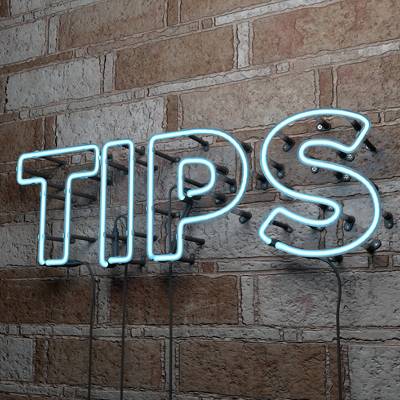 The computer an individual owns or uses for work is mostly just a machine used to execute specific tasks. This doesn't mean that the individual shouldn't know all of the modern tips that help you get the most out of it, though. Here are some of the best shortcuts that you can use to take full advantage of your workstation.
For Windows
Your Windows workstation has a few maneuvers that even years of use might not necessarily uncover. Here are some of the best ways you can use your Windows computer:


Clutter on your screen can be a significant distraction throughout the workday, so you should always do your best to keep it to a minimum. There's a quick shortcut that you can use to minimize all open windows simultaneously so you can catch your bearings. Simply click the top bar of any Windows "window" box that has the minimize, maximize, and close functions, and shake your mouse from side to side. This will minimize any other open windows that you have. If you repeat the function, your windows will return to normal.
The taskbar can be used to similarly. By pressing the Windows key and the number corresponding to your task bar at the bottom of the screen, you can easily minimize or maximize any open applications.
If you need to rename a file, select a file and press F2 rather than going through the right-click and Rename process.
To delete a full sentence, just press Ctrl as you hit the Backspace. This deletes your text by the word rather than by the character.
To take specific screenshots of any active window, just press the keyboard shortcut Alt and Print Screen.
Google Chrome
If you prefer Google Chrome as your browser, you'll find plenty of shortcuts available to use as you as necessary.


If Google is recommending specific searches that you'd like it to forget about, you can use the arrow keys to select the unwanted suggestion and delete it with Shift + Delete.
If you want to move several tabs to a new browser window, hold the Ctrl key to select the tabs you want to move, then drag the mouse to either an existing or entirely new window.
Using Any Browser
If you're not a Google Chrome fan, you'll still find plenty of shortcuts to use that work in most browsers.


If selecting the specific text you want isn't helping you, hold down the Shift key and click anywhere in the paragraph you want to select. This selects the entire chunk of text.
Access the address bar anytime by using F6 or Ctrl+L.
If you're done with one of your tabs, middle-click it and it will close. This will often be the scroll wheel on the mouse.
Do you have any tips to share? Put them with us in the comments.