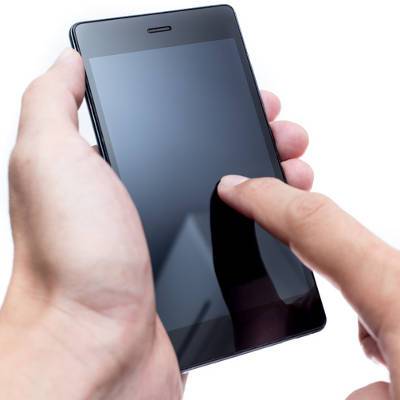 Your smartphone is an extraordinary device that's capable of performing so many different tasks for you. Here are some ways to pinch even more functions out of your mobile device.
1. Wireless Hotspot At Your Fingertips
This era's devices make it more convenient than ever to bring them with you as a means of enhancing productivity. However, this is usually defeated when there is no Wi-Fi connection available to connect to, as the cloud has brought much of the work that people do online. Your mobile device can assist in solving this problem by acting as a wireless hotspot and providing Internet access to your other devices.
In order to best take advantage of the phone's hotspot capabilities, ensure that your employees have a sufficient plan. With a Bring Your Own Device strategy, you can provide them with a stipend to cover the costs, or with company devices that already come with adequate data service.
2. Reorganize Your Screens
Your mobile device allows you to reorganize the items on the display to more efficiently match your personal preferences. You can save time and effort by grouping your most-used apps and utilities together, making it easier to access them. This will also help protect you from 'misplacing' a crucial app during a critical moment.
3. Test Browers and Email Options
You don't need to keep the factory-presets when it comes to your mobile browser and email management applications. The official application stores will have many alternatives for you to explore and experiment with. However, you may want to stick to recognizable names to avoid installing any malware that may have snuck past the moderators.
These non-default apps often have functions and capabilities that you will not find in the default apps that make your use of them much more tranquil and productive.
4. Become Familiar With the Shortcuts
Make it a point to become accustomed to the shortcuts available for your smartphone. While these shortcuts may only save you a moment or two, these moments can add up to a lot less time spent fiddling with your phone and thus more time spent accomplishing something based on what you checked on your phone.
The specific model of your phone will have an impact on how you can activate your shortcuts due to differences in software. Some experimentation may be required, but once you discover your phone's capabilities, you can save yourself precious time.
5. Know Your Insurance
Your smartphone usually serves as a critical tool for you; it is imperative that, should it be lost or damaged, acquiring a replacement doesn't take very much time. Make sure to gather as much information as you can to make the best decision regarding your insurance policy and the coverage you can expect for your devices.
What are your favorite mobile device tips? Any that you feel should have made our list? Let us know below!