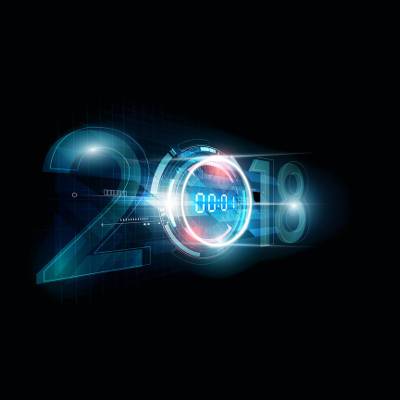 As 2018 marches on, certain technologies and implementations are becoming more utilized by businesses. These trends are expected to continue, so businesses should embrace these technologies sooner rather than later. Below let's take a look at some of these technologies, why they are expected to develop, and how you can use them to benefit your business.
---
#1 Blockchain
The ascension of cryptocurrencies has placed the blockchain in the spotlight, but the capabilities of the blockchain that allow cryptocurrencies to function also have applications in the business world. Blockchain technology allows for information to be protected and secured. Moreover, business processes can be streamlined and made more secure, swapping third parties with smart contracts that confirm actions without exposing data to security risks.
#2 The Internet of Things
The Internet of Things, aka the IoT, has become a standard in everyday life. Numerous devices are able to connect to the Internet as a means of their general function, interacting with other devices and activating processes based on predetermined factors; this authorizes tasks to be completed without the danger of user error.
Still, there are some concerns about the IoT: mostly, a general lack of security included into the devices. As a result, it may be best to just monitor how the IoT is being improved upon until using it. Hopefully improving the security of these devices will be a focus in 2018.
#3 Chatbots
Maintaining an open line of communication with customers and clients is imperative, but many businesses lack the internal resources to dedicate the commitment to comprehensive support. Upgrades in chatbot interfaces have made them an increasingly practical option for businesses to field incoming messages, as artificial intelligence attends to many concerns and significantly reduces the number of issues that your staff has to deal with.
As a result of these upgrades, more industries are likely to expand their use of chatbots for a variety of purposes.
#4 Subscription Model
The capability for most solutions to be delivered and maintained through an Internet connection has led to a change in software deployment. Instead of having to purchase a new version of the software annually, the subscription model permits businesses to pay a monthly fee for the security of knowing that the software they are using is the most recent and secure version on the market.
#5 Automation
It's no surprise that a technology that allows focus to change from low-status tasks to more urgent tasks would be welcomed in the business world. Automation allows exactly this, with artificial intelligence and predetermined processes providing specific business needs.
There are numerous processes and fields that still need a human touch, but automation permits for more time to be committed to them, and less to lower-priority tasks.
Do you see any of these technologies being beneficial for your company? Let us know in the comments, and make sure you subscribe to our blog!