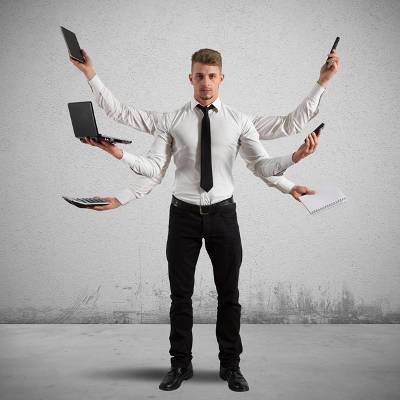 Email is such a familiar solution that most people don't think twice about how it works. However, it's critical that you at least understand the concept, as it can provide you with a substantial advantage when it comes time to optimize email access on your mobile devices. Let us discuss the ways in which the two major message exchange protocols differ, and then look into the specifics of why you should choose one over the other.
---
The first protocol is called POP, or Post Office Protocol. Your imagination may immediately jump to "snail mail," a common term for sending messages through the traditional postal service. POP works by downloading messages to your device through your installed email client. These messages are then deleted from the email server. This stops you from downloading the same messages to your other devices. Thus, if you wanted to check your email on a desktop, you would then be unable to see the same message on your smartphone.
This is why the preferred method of handling multi-device email is IMAP, or Internet Message Access Protocol. Compared to the way POP handles your email messages, IMAP actually keeps the messages stored live on the email server rather than downloading them directly to the device. Essentially, whenever you perform any action with a message in your inbox, you're performing that message directly on the mail server. Any email clients that you use will see the changes as they happen. Obviously this is the best way to experience email, as your messages will always be in sync.
Most modern email solutions allow IMAP, with some going so far as to default to it. Some of the solutions that support IMAP include Google's Gmail, Microsoft Outlook, Mozilla's Thunderbird, with Apple's iCloud mail defaulting to it. Depending on your companies' communication solutions, you'll want to work with your service provider to make sure that your email access protocol is right for you.
This is especially important if your company requires the use of multiple devices. For example, most workers have at least a smartphone, but they also could have a laptop or tablet that they use for work purposes. If these devices don't have unified access to company information, you might encounter miscommunications, which could result in loss of productivity. In conclusion, you should take the time to assure that your business is using email as effectively as possible.
Does your company need assistance with email or integrating it on your staff's mobile devices? Macro Systems can help. To learn more, reach out to us at 703-359-9211.