A Network Audit Can Be Beneficial To Your Small Business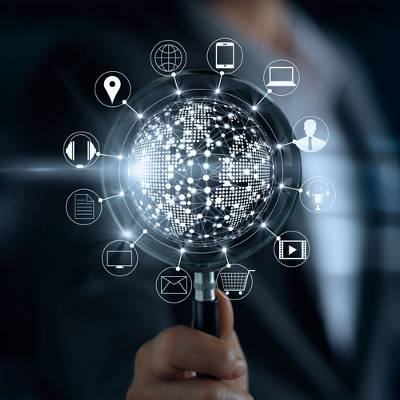 Most small businesses lack the luxury of an in-house IT department. Even if they do have one, it's likely a small department run by a few people who have are busy with either implementation projects or simply keeping up with the status quo. With opportunities to invest in the improvement of your infrastructure few and far between, a network audit can make you aware of where your network suffers most, and what you can do about it.
A network audit helps your business know which aspects of your infrastructure are performing well, and which aspects could use a helping hand in the form of software updates, hardware upgrades, and most crucial of all, security patches. Let's go through some of the best reasons why your business can benefit from a comprehensive network audit from Macro Systems.
You'll Be Aware of Your Network Flaws
The flow of data can be complicated. The same network could work perfectly for one organization, but result in more trouble for another. This is why a network audit is such a key investment. If your network isn't set up in a way which is conducive to the success of your business, you're setting yourself up for failure. Network bottlenecks are merely one example of how the flow of data could be restricted. These issues can be solved by just locating them, and instantly addressing the issue before prolonged inefficiencies result.
You'll Identify Hardware Problems Before They Are Problems
If your business has been around for a while, you've probably experienced a fair amount of hardware replacements over the years. If you haven't, though, and you're still using technology that served you well a decade ago, you're one of the lucky few who haven't had to experience a hardware failure at a critical moment. If you run your hardware into the ground, you're more likely to experience catastrophic hardware failure that could hold up operations and place your business at risk. Hardware solutions like workstations and servers often give warnings that they are on their way out ahead of time; a network audit can help you recognize these before it's too late to do anything about them.
You'll Be Able to Recognize Security Problems
Software solutions aren't the simplest solutionss to maintain; you have to frequently apply patches and security updates to make sure that they are protected from developing danerss. The problem here is that businesses often don't have the time or resources to apply such patches on every single machine, and sometimes the patches aren't compatible or cause problems with other software solutions on your network. A good network audit can help you by both applying necessary patches and updates, as well as recognizing problem areas that could cause trouble for your business.
But Most Important of All, You Meet Macro Systems
There's something that can be said about face-to-face meetings with IT professionals who love the work they do. When you request a network audit from Macro Systems, you get a chance to see us in action, doing what we were meant to do: help small businesses and organizatons just like you get the IT services you need to be successful.
To learn more about what Macro Systems can do for you, reach out to us at 703-359-9211.
Comments
No comments made yet. Be the first to submit a comment