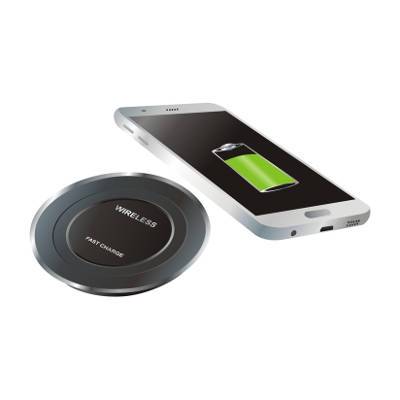 Mobile devices have become invavluable in the modern workplace. It'd be difficult to locate a company that doesn't use smartphones or tablets in some manner. However, mobile devices will never be truly mobile while they need to be tethered to wires plugged into outlets or USB cables due to batteries losing their charges. An innovation called wireless charging has attempted to shake this concept up, but has it proven successful? And what is wireless charging, exactly?
---
One can say that wireless charging is something new, but it's actually been around for quite some time. There just wasn't much practical use for it until recently. Wireless charging has existed since the late 19th century. Nikola Tesla used magnetic resonance coupling to transmit electricity across air currents via a magnetic field. While the concept was intriguing, it simply wasn't used for much of anything. Nowadays, however, wireless charging is trying to redefine mobility.
How does it work, exactly? Read below.
Contemporary Wireless Charging
The specifics behind wireless charging have shifted mainly to a magnetic field that's created between two copper coils. This limits the distance between the device and the charging pad, but allows for many advantages as well. Here are some of the different types of wireless charging that can be seen in modern electronics:
Charging pads: You place your device on these and it is charged.
Charging bowls: You place your device within the vicinity of these chargers and it gets a charge.
Uncoupled radio frequency: You can charge your device up to a few feet away from the charger.
These devices all work in basically the same way, using similar technology to create a wireless charging field around it. The size of the copper coils determines the charge radius. Due to the charge pads having smaller coils, they have a more restricted scope of charging. Large coils, on the other hand, allow for charging at a distance.
Nevertheless, a technology like this comes with a loss in power, depending on the tactic used. An MIT physics professor Marin Soljačić found that electricity could be transferred over the distance of two meters, but at the cost of losing 60% of the power during the transition. He formed a company called WiTricity, which creates wireless charging technology for use in cars and other devices. After working tirelessly, the company managed to create technology that could supply power anywhere within 25 centimeters at 92% efficiency.
Obviously, the sky is the limit for this technology, but how will your company use wireless charging? Let us know in the comments, and be sure to subscribe for more informative blog articles about technology trends and ideas.