Understanding RPO and RTO for Data Backup and Disaster Recovery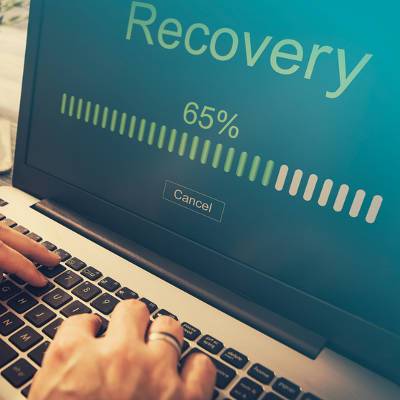 An organization's Backup and Recovery strategy is one of the most important aspects of managing a business, especially in a world where more hackers seem to appear everyday and critical mistakes can happen in the blink of an eye. Do you know how to assure that your business is as secure as possible in the event of a disaster? A good place to start is understanding the various terminology associated with data backup and disaster recovery.
---
Recovery Point Objective (RPO)
The Recovery Point Objective is the amount of data that you can restore in the event of a disaster. The recovery point objective is determined by how much data can be saved following a data loss incident, whether it's caused by internal or external threats. The data loss could be caused by something as random as a natural disaster (flood, fire, power surge), or unpredictable as user error or a cyber attack. Either way, you're staring data loss in the face with no real guarantee of how much you can expect to lose.
The type of data backup you use will have a significant impact on how much you lose in the event of a disaster. For example: tape backup has long been a staple in the business environment, but it's not the ideal way to approach disaster recovery in a loss scenario. Tape backup is resource-intensive and can only happen once a day during your organization's off-hours. This means that you could potentially lose an entire day's worth of data should a disaster take place, much more than if you were to utilize a cloud-based backup system.
Recovery Time Objective (RTO)
Once you have determined how much of your data you can recover in the event of a data loss incident, you'll be able to determine an acceptable recovery time objective, or RTO. You want to have a crystal-clear idea of how long it will take to get back in action following a major data loss incident. Any time that your company isn't operating as usual is time that's not being spent productive; aka downtime, also known as one of the most dangerous things for any business in the wake of a critical data loss incident.
A companies' goal should be to limit downtime whenever possible, which includes ditching your tape backup solution and replacing it with one which allows for a quick and efficient restoration process. Cloud-based backup allows for minimum downtime by allowing for automatic backups every fifteen minutes. It's just one way that BDR can allow for maximum recovery with minimal downtime and loss on your business's part.
Does your company need to utilize a more dynamic data backup and disaster recovery system? A cloud-based BDR is the answer. To learn more, reach out to us at 703-359-9211.
Comments
No comments made yet. Be the first to submit a comment