Highlighting Some of the Best Managed Services for Your Business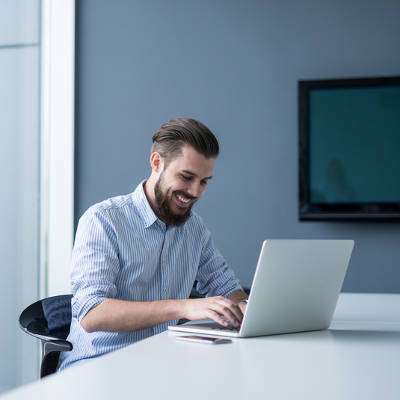 It's imperative to think about how your business manages its technology, especially in our modern era where businesses rely heavily on critical software and hardware solutions. Granted, getting the technology assistance you need may be difficult with a limited budget and workforce. Managed services can be a reliable alternative to your business hiring and managing its own IT department, and they can even be used to augment your current IT administrators.
Some of the managed IT services that your business can leverage are so helpful that it would be foolish to not at least ponder the option. You may be surprised by how many services can be outsourced thanks to managed technology solutions. Let's highlight some of the best services that your business can leverage to its benefit.
Server and Infrastructure Management
Servers are some of the most difficult technology to maintain; they require near-constant monitoring and management if you want to take full advantage of them. Thus, you want to ensure that your technicians are trained properly, as those who aren't will not be able to reliably take care of your server technology. If you don't, it could result in downtime, a significant issue for your bottom line. If you can't afford to hire IT professionals, or you're limited by your geographical location, it's easier to invest in managed services. A third-party IT provider can host your servers on their own infrastructure in a secure, off-site location. This makes it easier to maintain and manage them, while also allowing for near-constant access to information through the cloud.
Security Management
Security is also a sufficient way to take advantage of managed IT services. This is due to the fact that security is an extremely volatile aspect for a lot of different industries. There are countless threats and vulnerabilities out there, all of which need to be addressed in some way in order to make sure your business isn't at risk of an attack. On the off-chance that you don't have security professionals on staff, you don't want to leave your organization vulnerable. Outsourced security professionals can monitor and maintain your organization's infrastructure with critical patches and security updates to ensure that security is always top-of-mind. Remember: it only takes a single weak link to break your security down.
Help Desk Management or Solution Implementation
Its common to see an IT department that has too much work placed on their shoulders. This is because IT management is extremely specialized work that only trained technicians can properly manage. Hence, there is some value in being able to lift some of this responsibility off of their shoulders, all for the betterment of the services rendered. Too much work can often lead to cut corners, in which case the work would have to be done again soon afterward. It's more efficient to outsource at least some of the responsibility of IT management, be it for a help desk or solution implementation, to a third-party provider. This helps your business get more done with less, all without sacrificing one or the other.
The critical question that you might have about managed services is the cost versus the value of the services rendered. By outsourcing the solutions, you are removing the responsibility of managing and maintaining them from your day-to-day duties, freeing up more time to invest in other, more profitable endeavors. If your business wants to take full advantage of all its resources, Macro Systems can help. To get started with our managed services, call us today at 703-359-9211.
Comments
No comments made yet. Be the first to submit a comment