Methods to Upgrade Small Business Communication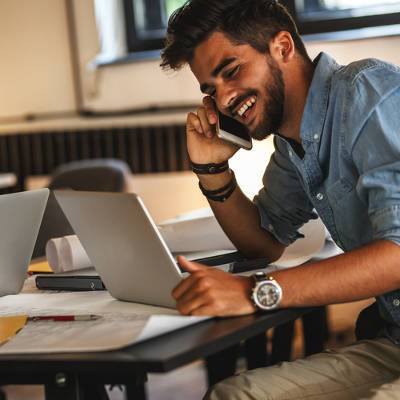 Miscommunication afflicts even the best, most organized businesses. Small businesses could be more tight-knit than your standard enterprise, but humans are vulnerable to miscommunication, and thus, can be a significant problem. Macro Systems can help your business upgrade the way that it communicates and collaborates; it all starts by considering how you can cut down on miscommunication in your office.
---
Some of the best methods you can utilize to advance communication in your organization, in no order, are presented below.
Contemplate an Intranet
People who don't know much about technology will be hesitant to adopt it. This can make implementing a unified infrastructure difficult, as you might encounter users who have no idea what they are doing. Ultimately, they're going to need to access critical files on a company network or accessing your cloud solution for sharing information or software. You can use an intranet to connect these employees to important resources that they might need on a daily basis. This acts like a central hub where all of your organization's assets can be found immediately. This allows you to reduce the risk of confusion or miscommunication.
Utilize Common Communication Solutions
A unified communications solution is extraordinarily effective at keeping threats out of your network and infrastructure. Unified communications are composed of a unified email server, a phone system where each employee has their own individual extension, and instant messaging for quick and easy communication. These solutions can be hosted either on-premise or in the cloud; in fact, Voice over Internet Protocol (VoIP) is the preferred method of telephone communication. By supplying your employees with several mediums to reach out to each other, you are giving your team the means to be as productive as possible with their time.
Make Imperative Information Easy to Find
If you're expecting to find information about a solution your organization uses online, perhaps there is an easier way to accomplish this goal. Your business can benefit from implementing some type of documentation system where frequently asked question are stored and compiled. This can help your business accumulate knowledge and reduce time spent asking repetitive questions, as well as eliminate a portion of training for more self-driven lessons. It basically provides your employees with the autonomy they might crave.
What are your business' particular communication needs? Macro Systems can help you meet them. To learn more, reach out to us at 703-359-9211.
Comments
No comments made yet. Be the first to submit a comment