Updated Technology Makes Finding the Work/Life Balance More Difficult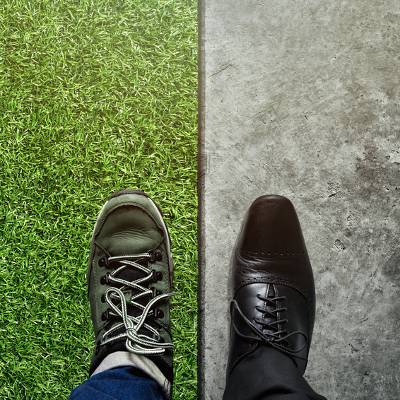 As holidays approach, most workers are unsure whether they will be able to spend their time at home with their families, or be stuck at the office trying to beat a critical deadline. The increase in mobile technology hasn't made getting away from work any easier, but it has made it easier to work away from the office. How can you achieve a solid work/life balance?
---
It begins by being aware of how mobile technology has affected the way that we work. Since mobile devices (smartphones, tablets, and laptops) now allow us to access important applications on the go, there is more emphasis placed on mobility than ever before. Being able to access and accomplish work from outside the office presents all sorts of possibilities, including the ability to go on a business trip without falling behind on your other tasks. It's easy to see the benefit of mobile technology, but is mobile really advantageous for the average worker?
There are numerous risks that come from mobile technology, especially regarding work/life balance. According to an Accenture survey, 70% of respondents claim that work tends to invade their home life through technology, whether they perfer it or not. How can the modern business take advantage of the benefits that mobile technology brings while respecting the sanctity of their employees' work/life balance?
Discard the "Always On" Functionality
Technology can be a problematic; it has a tendency to increase everyone's stress levels. This comes from the fact that, if you're using technology to always be available, even during your off-hours, you are probably pushing yourself harder than you need to. Both the employee and the employer have a responsibility to ensure that availability doesn't come at the cost of your own sanity.
Organize with Other Teammates or Departments
Depending on your workforce, there might not always be a requirement that you be the one to address an issue. Perhaps someone else who is in the office (and NOT on vacation) could handle it for you. If you have to be out of the office for any particular reason, it's best to have a backup plan to handle any mission-critical responsibilities. The point stands that mobile technology might make work easier to access, and provides the flexibility that the modern business cherishes, but just because something is accessible, doesn't mean you have to be the one who access it.
Separating life from work is important for every person, regardless of what they do. At Macro Systems we can help your organization take full advantage of mobile devices, but it's on you to have a strategy to keep your workers happy and productive. To learn more about how to utilize mobile technology for your business, call us today at 703-359-9211.
Comments
No comments made yet. Be the first to submit a comment