How Can Your Business Expand? Managed IT Services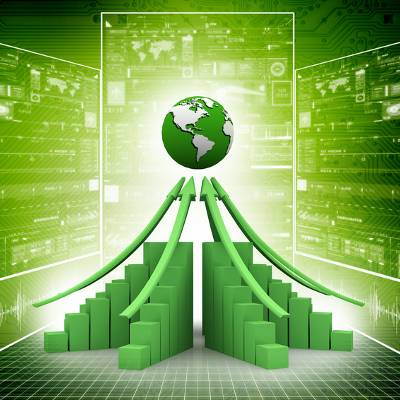 For the majority of small and mid-sized businesses (SMBs), finding the best technology solution is the key to expanding. According to a recent study, businesses with 250 employees or less whose primary goal for 2018 is growth cited IT systems and technology applications as their top strategy for facilitating growth. However, in order for technology to provide the most sufficient amount of growth for your organization, they must be the right selection for your specific needs. By working with an Managed IT Service Provider (MSP), you'll have a team of business technology solutions experts at your disposal at a fraction of the cost of hiring an internal IT department.
Here's a look at how working with an MSP can help your business leverage technology to drive growth and revenue.
Managed IT
The vast majority of SMBs rely on technology for day-to-day operations. From customer contact records to production blueprints, productivity and revenue generation are directly influenced by technology. Downtime and data loss ricochets beyond the affected devices and, ultimately, reduces the overall performance of the entire company. A proactive approach will help your technology maintain maximum productivity and efficiency.


Remote Monitoring: Time is money - and downtime or other technology issues cost SMBs thousands of dollars a year. Managed IT takes a proactive approach to technology by constantly monitoring your network, looking for the warning signs of potential technology problems and remedies them before your company experiences loss of time or resources.
Proactive Maintenance: If you take a look at data security breaches from the last six months, there is a trend among them. They could have been prevented if the victimized businesses would have performed regular maintenance and applied security patches released by the software manufacturers. SMBs that are looking to grow their client base must make every effort possible to avoid the damage that results from a security breach. Think of IT maintenance in the same way that you think about oil changes for your car: it's not a frivolous expense, it's an absolute necessity.
Help Desk Support: For entrepreneurs and IT decision makers, an SMB is going to be more than a 9-to-5 job. In fact, about ⅓ of US adults work for an hour or more every weekend. If you operate outside of standard business hours, your IT support should as well! Subscribe to Macro System's 24/7 helpdesk support; it's there whenever you need it.
Cloud Services Continue to Dominate
A survey conducted among SMBs for Q2 of 2017 found that 92% of small businesses currently use one or more cloud-based solutions - and the number is expected increase constantly. One of the biggest advantages of cloud solutions is the flexibility it offers businesses. In general, cloud services are easily scalable and secure. Companies that have mandatory compliance and regulatory standards often find the security of cloud solutions desirable.
Unified Communication and Collaboration
One of the largest aspects of any customer service-centric business model is constant, transparent communication at all stages of the customer's life cycle. To facilitate desired expansion, it's equally as important to perpetuate that type of communication internally, as well as with vendors and other affiliates. Traditional phones are no longer meeting the needs of an increasingly digital market.
For 2018, many small businesses are looking to invest in a more multifacted, comprehensive solution for both external and internal communication. Unified Communication and Collaboration (UCC) is the key to meeting their communication goals. When virtual meeting room software was first introduced, it was associated with low functionality and a steep price tag. Today, there are enough choices available for any organization to find cost-friendly, high performance software and applications. UCCs generally feature collaboration on documents and projects, virtual meeting rooms, internal messaging apps, VoIP telephony, and more. Often a UCC will integrate seamlessly with customer management systems and other line of business apps.
With the rate that technology evolves, partnering with Macro Systems as a technology advisor and IT service provider will allow you to know that your technology is giving you the highest rates of productivity and efficiency possible. Would you like to learn more about what managed IT can do for you? Reach out to us at 703-359-9211.
Comments
No comments made yet. Be the first to submit a comment