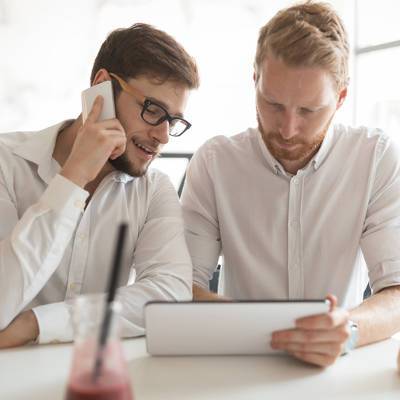 Would your company fall apart if communications were interrupted? This is one of the significant pitfalls that businesses have to deal with, as without formal teamwork and communication, operations can fall apart and productivity can plummet. What are some of the ways that your company manages the numerous modes of communication that it relies on?
---
Here are some of the most imperative aspects of business communications management, as well as what you can do to assure that they are adhered to.
Mobile Devices
Mobile devices (such as tablets and smartphones) have brought a fresh level of complexity for businesses that want to stay productive constantly. While they allow for an "always on" mindset that keeps executives connected to clients and internal employees, they also make for a significantly more complex networking situation. The more devices that access a network, the less secure it will be, especially if these devices are owned by employees.
To minimize risks, you need to utilize a Bring Your Own Device policy that secures your company while allowing for productivity on your employees' part. This policy should take blacklisting and whitelisting of apps, user-based access to critical data, and the ability to remotely wipe any infected or compromised devices. It's up to you to enforce this policy.
Telephone Solutions
Having a standard telephone solution is another imperative aspect of a business communications plan. Essentially, you don't want your employees using their personal telephone numbers for reaching out to prospective clients or current customers. The reason? They may accidentally lose contacts or give the company a false number of contact for your company when they need it most.
A hosted VoIP system can shore up this issue by providing access to a centralized telephone system via a cloud-based application, easily accessible through an Internet connection on a desktop or mobile device. These solutions are often more affordable than traditional telephone services. Since all you need is an Internet connection, it's more flexible and dynamic as well.
Email
Centralized email is the key to any organized email correspondence for your organization. It's the same problem that arises from using your personal email to conduct business communications. Miscommunication happens, which can disrupt operations and make work more difficult for everyone involved.
It all comes down to underlining best practices when working with email. Make sure that your team knows how to most efficiently use the resources at their disposal. You should regularly check with your employees to make sure they keep best practices in mind when using your email.
For information on how to improve your business communications, reach out to us at 703-359-9211.