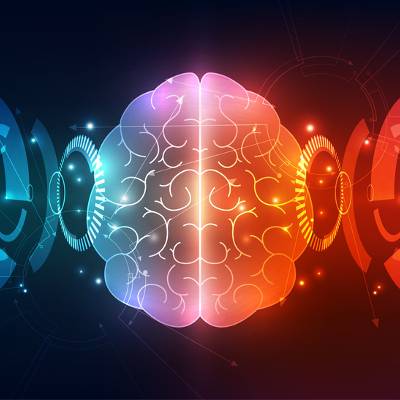 There are numerous businesses in the world that straight-up can't have hackers and cyber criminals interfering with their data. One of these organizations, CERN (whose acronym translates to the European Laboratory for Particle Physics) has far too powerful of a computer grid to allow hackers to access it. To keep it safe, CERN has deployed what may be the future of cybersecurity: artificial intelligence (AI).
The use of artificial intelligence in security is a no-brainer; It gives us a chance of keeping up with the adjustments that malware goes through. To combat this, the scientists at CERN have been busy teaching their AI to identify threats on their network and to take appropriate action against them.
This is no easy feat when one considers the resources that CERN requires to operate its Large Hadron Collider and Worldwide LHC Computing Grid. The LHC collects an expansive amount of data--around 50 petabytes between the beginning of 2017 to June--and shares it across a network of 170 research facilities worldwide, also providing computing resources to these facilities as needed.
This creates a distinct challenge to maintaining cybersecurity: how to preserve computing power and storage capabilities while keeping the global network secured.
As a result, CERN is turning to AI and "machine learning" to allow their security to identify between typical network activity and that of a more malicious nature. While CERN is still testing its new artificial intelligence, there are ways that businesses can leverage similar concepts to help protect their own networks.
When you do a Google search, you are getting results that are indexed and categorized without the direct influence of a human operator. Google's computers crawl the Internet and use "machine learning" and hundreds of various factors to deliver the search results most relevant to what you need based on a variety of conditions. The benefit of using this form of AI is that results are delivered very quickly, and an astonishing amount of data can be collated and delivered at the blink of an eye.
If Google employed humans to deliver search results, the system would be flawed: by human error, the costs of employing so many people to meet demand, and it would simply be much slower than when an AI is doing it.
AI empowering security could quickly scan for flaws on a network, run ongoing penetration tests, and constantly patch vulnerabilities. It could work day and night to improve spam and firewall capabilities. AI would have access to a lot of security resources and be able to react much faster, making it significantly more difficult for hackers to overcome. Although we're a long way out from seeing something like this fully implemented, we're already seeing a lot of virtually intelligent systems collating and delivering data; it's an exciting direction in cyber security...
Just as long as we don't flip the switch on Skynet.
Is AI a viable resource to keep business networks secure, or is the technology involved, at this point, too untested to have the reliability that modern enterprises need over time? Drop your thoughts in the comments section.