Privacy Concerns About Messaging Apps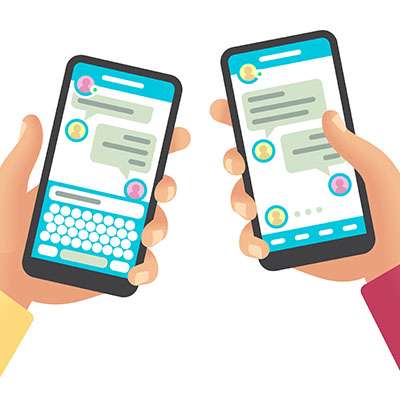 If you asked most people if they are okay with their personal information being taken and used by businesses, you'd probably get a lot of "No" responses. Ironically, it seems that people will give it right over to social media programs, but you are beginning to see some pushback when using apps. WhatsApp, the messaging app owned by Facebook, known for end-to-end encryption, has told users that they will soon be forced to share their personal data with Facebook.
Below we review the goings on in the social media and messaging space.
Consolidating Facebook
Back in December, the Federal Trade Commission (FTC) filed a lawsuit in federal court against Facebook, claiming that the social media giant has been engaged in anticompetitive conduct and violated antitrust laws. The attorneys general of 46 states, the District of Columbia, and Guam all cooperated with the FTC in an investigation that states Facebook has been engaged in unethical business by acquiring and running would-be competitor apps WhatsApp and Instagram. Facebook's actions are being scrutinized as they begin to consolidate the management of data throughout their family of apps.
Facebook is also accused of restricting third-party software developers from accessing Facebook's development platform unless they signed legal agreements to only create applications that don't directly compete with Facebook's properties.
Smaller Messaging Apps Thrive
With WhatsApp's recent announcement that all data sent and received on the application will effectively be considered a part of that person's Facebook profile, a lot of users are looking to change to emerging messaging applications to circumvent the security and privacy concerns. Two options include Signal and Telegram. These two options have seen massive growth. Signal has gained 7.5 million new users in a week's time, while Telegram became the most downloaded app in the United States, adding 9 million new users.
With WhatsApp now requiring users to share phone numbers, locations, and contacts' phone numbers with Facebook and its subsidiaries, there is concern about user's privacy. Facebook has stated that the new privacy policies do not affect messages shared between family or friends, only those messages sent to a business. That fact is largely lost on people who seem to finally be getting a handle on how critical their data privacy really is.
What do you think? Do you agree with Facebook's move to consolidate their data collection, or do you think that data privacy is too imperative for such a powerful company to make these drastic moves? Leave your thoughts in the comments below.
Comments
No comments made yet. Be the first to submit a comment
By accepting you will be accessing a service provided by a third-party external to https://www.macrollc.com/