How to Determine Your Organization's Computing Needs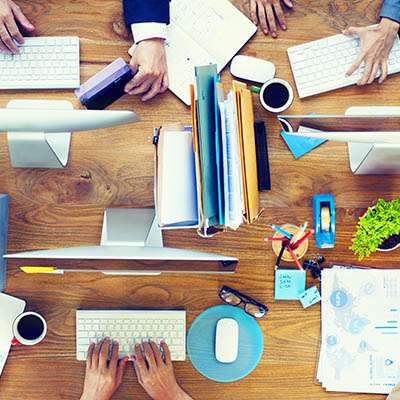 The computer is a viral tool In most businesses these days. Taking this into consideration, you need to make sure that your staff is equipped with the right tools for their given job; but which tool is the right tool? Below let's review the determinations that will help you make the best choice of workstation for your employees' needs.
It is imperative to keep in mind that while our approach will address your workforce as a whole, you will probably find it more effective to review the needs of each department, or even each employee. After all, differing responsibilities may require different capabilities; a system that works well for someone who mostly works in data entry probably won't be enough for someone who regularly produces media. Naturally, other factors may lead to differing requirements, as well.
How Mobile Are They?
Your very first determination will need to be based on your average employee's typical work-related behavior. If they need the ability to go mobile, a desktop workstation isn't going to work for them. You may find that laptop computers are a better choice for your organization because of this.
Laptops may also be beneficial if your company culture, weather conditions, or nature of your business leads your staff to work remotely. However, if your staff is more or less tied to their desks in the office during business hours, a desktop solution may be the better option.
This factor really all depends on how much time "on the clock" is spent working in one place. The more mobility that is necessary, the more likely it is that a laptop is the better choice.
What Do Your Employees Need to Do With It?
This is closely related to the first consideration, yet expands to include the other scenario we referenced above, comparing the needs of data entry to the needs of media production. This is also where it may make more sense to examine your users' needs on a case-by-case basis, unless your entire team is engaged in the same kind of work.
What programs will your employees need to utilize? Once you've identified these programs, check the minimum requirements. Whatever you get should be more than capable of meeting these requirements. After all, these programs are likely to be updated, and you don't want to find yourself having to prematurely replace your systems because they can no longer handle your business-essential software. The recommended specifications will give you a better idea of what you should look for; if you need more help you can always a professional, such as someone as Macro Systems.
What Will Work for Them?
The last factor you need to consider is the final variable in this equation: your employees themselves. While this probably won't be what makes or breaks your final decision, you should at least know what their preference would be.
If their preferences don't line up with your plans for your organization, there are other ways to utilize technology to achieve the same outcome. From a Bring Your Own Device policy to remote monitoring and management to remote solutions, there are ways to keep your employees happy and your business productive through the tools that you leverage.
Macro Systems can help you put all of these methods into place, and more. Contact us at 703-359-9211 for more information on what we offer.
Comments
No comments made yet. Be the first to submit a comment