Document Sharing in Google Drive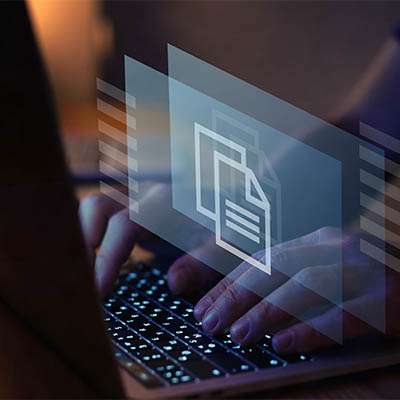 Collaboration is something that no modern business can do without, which is why so many modern applications feature it so heavily. Below is a look at Google Drive and one of its collaborative capabilities that so many businesses are now utilizing: Document Sharing.
Document Sharing
This is the foundation of any collaborative process: the capability to share a file and allow others to edit it. Google Drive offers you a few means of doing so:
From My Drive, click one of your various documents to highlight it and click on the Share icon in the toolbar at the top-right of the page.
Right-clicking the document and selecting Share will provide you with the option to do so.
Google Drive's assorted applications, like Docs, Slides, and Sheets, each feature a prominent Share button at the top of the page.
Each of these options pulls up the same window: The Share with people and groups panel. Let's examine the options that this panel provides.
The "Share with people and groups" Panel
This panel permits you to select who can access your document, and what they can do with it afterward. As a result, it is easy to share with anyone from a single coworker to an entire department. All you need to do is type in the appropriate name or email address, add a quick message if needed, and determine the access you're granting:
Editor­—Someone with editor-level access privileges can make whatever changes to a document that they see fit, as well as extend permissions to others to share the document in question.
Commenter—A commenter has much more limited capabilities, as they are not able to directly change the content of a given document or share it out, but they can leave their feedback and suggestions for an editor to review and approve or deny.
Viewer—A viewer can read through a document but can leave no feedback or send it along to others.
You can also adjust these settings even more, taking away or adding capabilities as you need to, or even taking away permissions entirely. In the Share pane, click the field that specifies the user's access and make the changes you need to. From there, you can set an expiration date to their access to match your needs.
The Share pane also allows you to generate a link that allows your document to be shared that way. Under Get Link, you can select the option that gives anyone with the link the appropriate privileges, whether that be edit access or the ability to comment. This access can be removed whenever you need it to be.
Determining Which Documents Have Been Shared
Last but not least, Google Drive also simplifies the process of establishing which documents have had their access shared. A small icon will appear next to the filename that looks like two silhouettes, so long as you aren't working in Grid view.
Hopefully, you now have a better idea of the capabilities that Google Drive offers in terms of collaboration. There are plenty of other ways that your business' IT can help to facilitate teamwork, too, so give Macro Systems a call at 703-359-9211 to learn more today.
Comments
No comments made yet. Be the first to submit a comment
By accepting you will be accessing a service provided by a third-party external to https://www.macrollc.com/