The New Smartphone You're Buying Probably Isn't Much Better Than Your Current Smartphone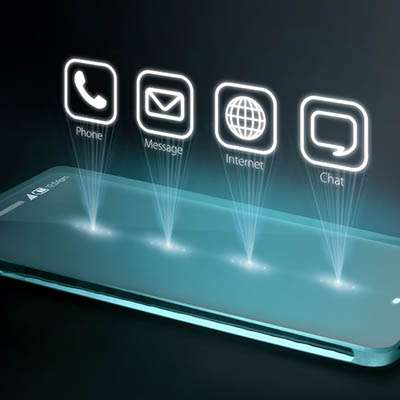 The difference in modern mobile devices and mobile devices from years before used to be astonishing, but in recent years, those differences have started to diminish. Manufacturers have started to roll out devices with only minor changes in power, but with excessive increases in cost. For the first time, in 4Q of 2017, the smartphone saw stagnation; we'll explain below.
The Smartphone Market
The bigwigs of the smartphone market have been the same for nearly a decade. Samsung and Apple are, more or less, the biggest players in this market. There are others that have emerged, like HTC, Blackberry Limited, and LG, but it's hard to argue that they have the same presence in the smartphone industry as Samsung and Apple. Likewise, there is now a competition for Chinese companies thanks to an increase in Asian smartphone demand. Manufacturers like Huawei and Xiaomi have grown considerably as a result.
Besides the growth in popularity of smartphones in places with high populations, the smartphone market has usually relied on repeat customers who replace their phones when new models are released. Today's smartphones are built with specifications that are created to help manufacturer's make back their money with high sales. The less people upgrade their devices, the more money these manufacturers have to pay in order to get ads in front of potential consumers. Thus, if the biggest draw of the latest smartphone (the potential for upgrading) is taken out of the picture, the entire basis of the market screeches to a halt. Even though Samsung and Apple have large numbers of repeat customers, the same can't be said for their closest competitors.
Even though the technology market's stagnation is happening at around the same time as the mobile device markets, the ultimate cause appears to be demand for the devices. Locations where smartphones are increasing in popularity (including India, Africa, and Southeast Asia) don't have the Internet accessibility needed to use devices to their full capacity.
Although the numbers are down, the smartphone market will still continue to innovate and push toward groundbreaking new technologies. Some of the hot topics are currently 5G wireless and augmented reality. These new innovations will most likely keep the smartphone relevant in the coming years.
2018 Smartphone Technology
Smartphone organizations rely on the success of their most popular devices, and therefore, they need to take measures toward improving these devices. They have to upgrade pretty much everything about them in order to attract both new and returning consumers. This ranges all the way from the cameras and screens to the innards: the operating system, RAM, and other software included with it. The unfortunate reality is that these new versions of flagship devices are simply not that much different from previous versions. This is true even in light of massive spending on innovation, research and development.
Most modern flagship smartphones provide the following features:
4G LTE availability
Responsive operating system
Large application ecosystem
Usable screen size around six inches
PPI over 400
OLED, AMOLED, or Super AMOLED display
Carry weight of less than 7 oz
At least a 12 Megapixel rear-facing camera
Front-facing camera
4K video capture
Optical Image Stabilization
At least a 3.25 GHz processor
At least quad-core
At least 3 GB of RAM
At least 64 GB of onboard storage
At least 10 hours of constant usability on battery
Rapid charging with USB Type-C (or proprietary charger)
Water resistance
Bluetooth
Security features (including face lock or fingerprint scanner)
Sadly, substandard sales means higher prices to make up for these substandard sales. This makes trouble for small businesses with limited budgets, as they could potentially be using devices several years old. While there's nothing wrong with this inherently, it does mean that there will be more focus on productivity rather than all the new bells and whistles.
Choosing Employee Smartphones
Some companies provide employees with smartphones so they can remain productive even while out of the office, but if you decide to go this route, you'll need to contemplate how you plan on paying for these smartphones. First, you need to consider whether or not the phone can run applications required by your business. While this might seem like a daunting task, there are places where you can bulk purchase devices at wholesale prices. Macro Systems can help you find these vendors, as well as those who deal in repurposed or slightly used devices.
Most small businesses just can't afford to equip every single employee with a mobile device, prompting employers to allow employees to bring their own devices to the workplace; this trend is known as BYOD, or Bring Your Own Device. A good BYOD policy outlines what these devices can and can't do, especially in regard to data access, application downloading, and security. If employees choose to bring their devices to the workplace, they will need to buy in to this policy to guarantee security and productivity on the network.
Does your organization need a BYOD policy or mobile devices? Macro Systems can help. To learn more, reach out to us at 703-359-9211.
Comments
No comments made yet. Be the first to submit a comment