Explaining How Backup and Recovery From Collaborative Cloud-Based Platforms Work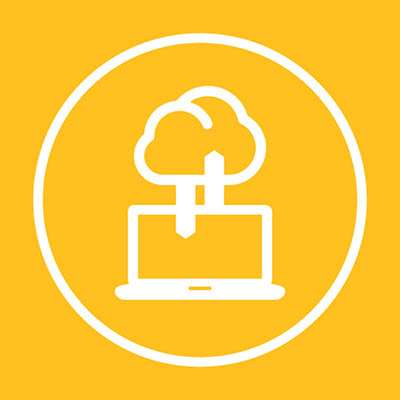 As the cloud is being used by more people and businesses to meet their computing requirements, more critical data is hosted outside of local computer networks. As a result, individuals use cloud storage for their backup and recovery strategies. In fact, it has become the primary use of cloud-hosted platforms, but just how does backup and recovery from these collaborative cloud-based platforms work?
It should first be mentioned that many public cloud resources that are managed and maintained by the service provider usually provide backup and recovery options as a part of their recurring monthly value. This integrated redundancy typically protects the work stored on these platforms from loss, but if the data that you store in the cloud is the lifeblood of your organization, you have to think that implementing a strategy to have control over the protection of that data is imperative to the sustainability of that endeavor. This strategy is called an Enterprise Cloud Redundancy Plan, and it could save your organization.
One way that companies are making their cloud resources more redundant is by using a technique that consists of placing their data on multiple cloud servers. Many of today's top cloud vendors provide options for a business to store its data. If, for some reason, your cloud platform doesn't offer this, you can do the same by utilizing multiple vendors. By having more copies of backed up data stored in different places, you can ensure that if anything were to happen to your data in one location, it will still be available.
The other aspect of the Enterprise Cloud Redundancy Plan is to have a management system and enough viable infrastructure available to handle restored data. In our current era there are some powerful cloud management software from some reputable vendors including VMware, Microsoft, and BMC. These solutions provide around the clock monitoring which make it easier to take a cloud-based resource out of commission if it were to go down. In fact, the point of this whole strategy is to protect your end users from downtime. Since many cloud providers experience limited downtime, the actual redundancy isn't as much the issue for backed up files as is the restoration of the data if called upon. For this, you should have a solid understanding of some data restoration metrics:
Recovery Point Objective (RPO) is measured in time. It is effectively how long can an organization's redundancy infrastructure go without update. The higher the RPO, the more data an organization can stand to lose.
Recovery Time Objective (RTO) is also measured in time. It is the maximum amount of time the data recovery process will take. The higher the RTO, the longer a company can go without its data.
Recovery Level Objective (RLO) is measured in granularity. The higher a RLO, the more intricate the recovery process is.
In comprehending these data recovery terms, you can find the best recovery plan for your data. When dealing with cloud-hosted environments, in which many of these collaborative resources are hosted, understanding your service level agreement (SLA), and your responsibilities in the management of your data will both work wonders in the data recovery process, if it is needed.
At Macro Systems, we offer a full list of some of today's most useful IT solutions that not only keep your organization up and running efficiently, but also work to secure your digital assets. Reach out to us today to get a comprehensive backup and recovery assessment. Protect your business today by calling 703-359-9211.
Comments
No comments made yet. Be the first to submit a comment