How Evernote Can Help Your Business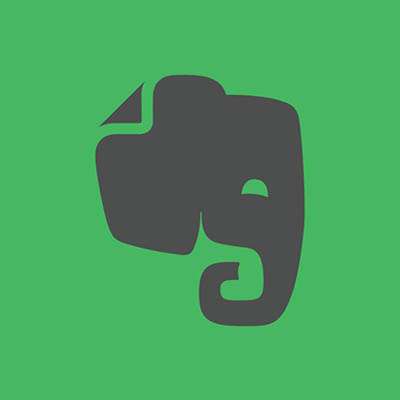 Smartphones are convenient devices for a variety of reasons, not the least of which is their availability when a note needs to be taken and the apps that are available for just that purpose. One of those apps is called Evernote and it stands a step above the rest, especially in a business setting. Let's review some of the features that Evernote offers that can help out your organization.
What is Evernote?
Evernote is basically a cloud-based virtual filing system that permits users to create and organize an assortment of file types, saving them as "notes" within "notebooks." Evernote's capabilities make it well-suited to business use, including support on a computer and a mobile device, integrations with other business-friendly applications, and its capacity for collaboration.
Evernote is available in a few tiers: a free version, a paid premium version, and another paid business-centric version. This final tier offers a few features that are unique and useful to a business audience, such as administrative capabilities and Spaces, a means for direct collaboration. Still, let's instead focus on the free version, which has plenty to offer a business user as well.
The Terminology
To better respect Evernote's organizational capacity, it helps to comprehend its internal terminology.
Notes - how Evernote refers to any document, in any of the formats that Evernote plays nicely with. This includes typed-up text, content clipped from the Internet, or visual content.
Notebooks - what your notes are stored and organized in by category.
Tags - a keyword that you can add to a note, permitting it to be searchable via that keyword. These keywords permit notes to be viewed as a collection, even if they exist in separate notebooks.
Available Features
The free version of Evernote, while not designed for business use, has no shortage of features that a business user would find very helpful for their work processes.
Shareability - Any content that you have on Evernote can be shared with anyone else, regardless if that person also uses Evernote or not. While this power would need to be used responsibly in a business setting to maintain security, this could also be a useful feature to leverage.
Assistant Compatibility - For those users who rely on Siri or the Google Assistant throughout the day, they can be used to navigate Evernote and edit your notes by voice command.
Scrapbook-Style Note-Taking - If you happen to find pertinent content while surfing the Internet, Evernote also has a browser extension that lets you pull whatever it is into the correct notebook.
Self-Management - Evernote provides various capabilities that can assist in organization. From to-do lists to built-in reminders, you won't miss another deadline.
Is Evernote a good fit for your business? It could be! For any of your other IT-related questions or needs, don't hesitate to reach out to Macro Systems at 703-359-9211!
Comments
No comments made yet. Be the first to submit a comment