Identifying the Many Types of Hackers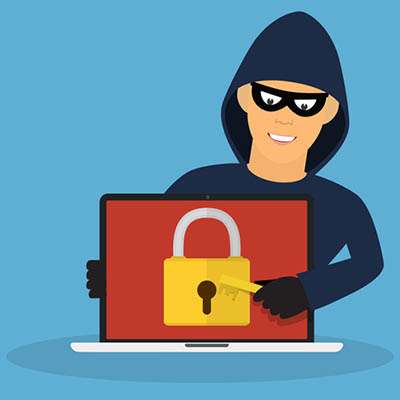 Chances are you've heard the term "hacker" before. A favorite character trope of Hollywood films and television dramas, these cybercriminals have appeared in movies like Die Hard and shows like Mr. Robot with varying degrees of accuracy. Let's examine what the term 'hacker' means and the different kinds of them that lurk in the real world.
What is a Hacker?
A hacker is an individual or group that, utilizing their programming skills, finds a way into systems by identifying and exploiting gaps in the security protocols protecting them. That being said, should we always fear them?
There are three overarching categories that a hacker can fall into, as well as different subtypes that they could be classified into, based on their motives and modus operandi.
The Three Main Types of Hackers
Black Hat
These are the hackers that most likely first appear in your mind. Utilizing their skills to steal the information they want from their victims or to manipulate their victims into paying them, black hat hackers are the criminals that give the term "hacking" the reputation it has today. Their work is for their own personal gain, illegal, and usually results in the harm of others.
White Hat
On the other side are white hat hackers. These hackers utilize their skills to assist businesses and other entities in recognizing weak points and vulnerabilities in their IT systems so that these weaknesses can be fixed. If we were to run a penetration test on your business, we would be serving as white hat hackers. A white hat hacker works for your benefit, and exclusively at your request; they do not hack into systems unless it is requested of them.
Gray Hat
As one might suspect based on their name, gray hat hackers are those hackers who are a little white hat and a little black hat. They aren't quite black hat, because they aren't personally profiting from the hack, but they aren't quite white hat either, because they are hacking without the target's consent or knowledge. Some grey hat hackers will inform a business of their vulnerability, while others will enable others to leverage it by leaking it over the Internet.
Additional Subtypes
Script Kiddies
Script kiddies are amateur hackers; they don't care to learn how or why the codes they use work. Instead, they leverage the code that has been written by others to launch basic attacks, often to draw attention to themselves or to impress their peers.
Blue Hat
A blue hat hacker can be summed up as a script kiddie with revenge on their mind. Rather than trying to impress others by launching basic cyberattacks, blue hat hackers have an axe to grind against those who have angered them. Again, these hackers don't want to learn how to actually hack, they simply want to strike back.
Green Hat
Another variation of script kiddie, green hat hackers are the field's equivalent of a greenhorn: new and inexperienced, but eager to learn. Green hat hackers are those that grow and become better over time and are known to ask a lot of questions among hacking communities.
Red Hat
These hackers are essentially the vigilantes of the hacking world, striving toward a similar goal as a white hat hacker would but utilizing a much different approach. Rather than reporting an attack, a red hat hacker will go on the counteroffensive and give their black hat target a taste of their own medicine. Using cyberattacks and malware as their tools of choice, a red hat hacker aims to hamstring their target's computing ability.
State-Sponsored
These hackers are employed by a government body to obtain information that is valuable to the state. They have been known to attack entire nations, key individuals, and organizations. Thanks to their government affiliation, they have considerable resources available at their disposal.
Hacktivist
Hacktivists and hacktivist groups use their hacking skills to spread their message, creating chaos for businesses, government bodies, and other entities that don't share their beliefs. These online activists are committed to creating social change, whomever they have to hack to do it.
Whistleblower/Malicious Insider
These hackers are those that may not require any advanced hacking skills at all, instead depending on their position within the targeted company to steal trade secrets. Whether they are acting on the behalf of a rival company, or they have simply developed a grudge, these are employees who are seeking out the worst for your organization.
Changing Hats
Naturally, hackers don't always stick to one hat. There are a few examples of those who have moved from black hat to gray, one of which being Samy Kamkar. After hacking (and crashing) MySpace with the fastest-spreading worm to date at age 19 (in 2005), he was arrested and ultimately given a lifetime ban from the Internet. After three years of good behavior, his sentence was lifted, and Kamkar now works as a gray hat hacker, independently locating vulnerabilities and reporting them.
On the other hand (and providing an example of how complicated these issues can get), Marcus "MalwareTech" Hutchins was praised in May of 2017 for effectively stopping the WannaCry attack but was later arrested in August of 2017 for allegedly writing and distributing the banking Trojan known as Kronos. While Hutchins was clearly working as a white hat hacker during his work on WannaCry, it is entirely possible he was acting as a gray hat hacker to create Kronos for someone else to use.
There are more examples: Professor Robert Morris of MIT became the first person ever convicted under the Computer Fraud and Abuse Act after creating the first computer worm during his graduate studies at Cornell. Mustafa Al-Bassam is now a security adviser, but was once part of the LulzSec group that hacked Sony and the CIA.
In conclusion, there are many different kinds of hackers, and the lines between them can be easily blurred. What other technology topics would you like to know more about? Let us know in the comments!
Comments
No comments made yet. Be the first to submit a comment