Vendor Management Can Help Your Business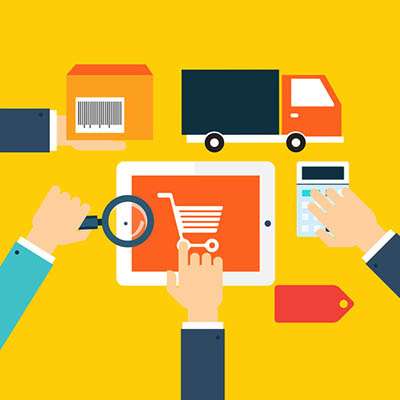 You serve as a vendor to your clients, supplying them with a required good or service. Similarly, you have vendors that supply you with the goods and services that enable you to do so. Yet, how well are your vendors managed?
Vendor Management
Vendor management is how the relationships you have with your vendors are maintained and monitored. This process is what permits a business to properly utilize their vendors, down to determining if a particular vendor has met your organization's needs. Vendor management offers a variety benefits, the most apparent being saving valuable time.
Why Vendor Management is a Huge Time-Saver
Consider the experience you would have in resolving a problem when you yourself have to deal with all of your vendors. Let's assume that Vendor A supplied your workstations, Vendor B supplied your server, Vendor C supplied your wireless networking components, and Vendor D supplied your network-attached printer.
What would happen if you suddenly realized that you could no longer print work-essential documents? Your first response may be to reach out to your vendors, who likely have limited monitoring and diagnostic capabilities. So you call Vendor A, and they confirm that the issue isn't with your workstations. Next, you call Vendor D, who then lets you know that your printer is also fine. Finally, you call Vendor C, who figures out that the issue is in your router's configuration.
However, when Vendor C fixes the issue, they do so without regard for your organization's security (remember, they're only concerned with your networking). As a result, you're suddenly left with a major vulnerability that you have to figure out how to fix; all because a vendor decided that ensuring your security wasn't their responsibility.
A Better Way
With our vendor management services, Macro Systems can serve as the go-between with you and your vendors. This means that instead of having to play phone-tag to have your problem solved, you can focus on being productive while we make sure your problem is solved. We've spent the time to forge strong relationships and lines of communication with many, many vendors. As a result, you don't sacrifice valuable time that could be better spent working on something else while your concerns are still attended to.
At Macro Systems, we make it our responsibility to be sure that all of your IT is working the way you need it to, and our vendor management reflects that.
If you'd rather have us deal with your vendors and let you focus on putting their services to good use in your business operations, let us know! Call 703-359-9211 today!
Comments
No comments made yet. Be the first to submit a comment