All You Need to Know About Line of Business Software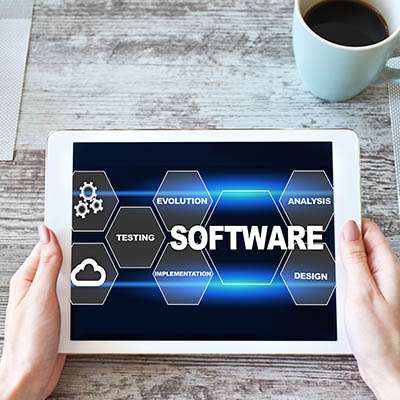 Modern businesses depend on software to help them fill in the gaps. For certain businesses, though, not just any piece of software will do. If your business is dependent on specific software to properly run your business, or if your business functions in an industry rife with regulations, you might be looking for a line of business software.
Line of business software is made up of applications created specifically for your needs, or close enough to your needs that you can adjust the way you utilize the software to fit your business. Either way, line of business software is some of the most imperative applications the modern business uses.
Examples of Line of Business Software
Line of business software is any software that is required for the specific needs of your business. A software that was built for businesses like yours in mind. As where your business may not be able to properly function without its word processor, or its email client, or its accounting software, these applications are utilized by many businesses in many industries and wouldn't be considered Line of Business solutions. Listed below are some lines of business software you'll find in different industries.
Finance
Finance is where you most likely would find the most line of business software. Most elements in finance are regulated, meaning that companies would be more apt to have specific software created for them, or they would have open-sourced software altered with security as to meet the criteria of any compliance standards their company is beholden to. Some line of business software you may find in finance include:
Consumer banking applications
Wealth management applications
Retail brokerage applications
Insurance portal applications
Retail
The retail space is a significant growth space for software integration. Not only do businesses develop their own management software that integrates inventory management, staff scheduling, and point of sale systems, they also need to integrate those systems with their online ecommerce software. These custom software titles can carry large upfront and recurring development costs.
Service
Organizations that offer a service needs to have the basic elements that will permit them to sell, carry out the service, and support the service delivery. Many service businesses tend to require a ticketing system, a scheduling system, with integrated payroll systems as the work is usually carried out by trained professionals. The professional services automation (PSA) software works well for the service industry as it gives a business' staff all the resources it needs to deliver service and support customers.
Medical
The medical field, much like finance, is run by very specific regulations. As a result, specialized line of business software is required to protect sensitive health data, while still offering patients access to their data so that they can make the right decisions about their health. Encrypted electronic medical records that are designed to specifically integrate all factions of care delivery are a great benefit for physicians, insurers, and patients, alike.
Manufacturing
Most manufacturers require the ability to manage their supply chain and distribution processes from one central hub. The enterprise resource planning (ERP) software incorporates business management, client relationships, supply chain management, and internal operations in one end-to-end management software allowing manufacturers of all sizes to control their businesses.
Line of business software is extremely imperative, especially as software begins to integrate with new and more dynamic systems to speed business up and promote efficiency. Find out more about what type of line of business software your business might need by calling the experts at Macro Systems today at 703-359-9211.
Comments
No comments made yet. Be the first to submit a comment
By accepting you will be accessing a service provided by a third-party external to https://www.macrollc.com/