Testing Your Backup is Critical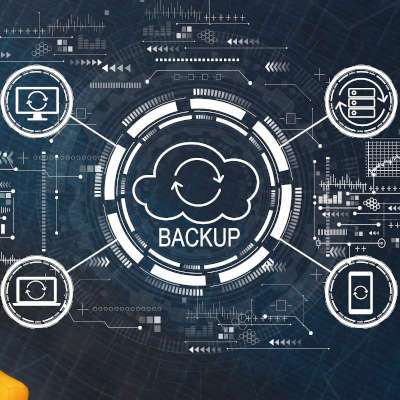 If there is one thing that you could take away from our blog it is that data backup is a critical part of any business continuity strategy. Alas, there are so many different parts to it that it's not surprising some data could slip through the cracks if not maintained properly. If you're not actively taking measures to keep disasters from derailing your business' progress, you stand to lose more than some data. Below is a look at some of the imperative parts of a data backup and disaster recovery process and why it is essential to give them a test regularly.
What Are the Vital Parts of Data Backup?
The ideal data backup solution consists of three major parts, all of which have critical roles to play in its eventual success. These three variables are:
Incremental backups: Backups that are taken periodically throughout the workday are your best bet to minimize data lost to disasters. The more data you can protect, the better, after all. These backups should be taken as often as every fifteen minutes to guarantee minimal data loss.
Quick data recovery: Your ideal backup solution needs to have rapid data recovery that can be implemented within a moment's notice. This is to limit downtime, which can be devastating to a business' bottom line if it is left unresolved for any amount of time.
Testing to ensure proper backups: Your business should periodically test backups to make sure they are working effectively.
Why Testing is Imperative
Testing any system for problems is a good practice, but this goes double for data backup. Your business depends on its IT and its data, and there are dozens upon dozens of potential situations that could lead to data loss. Something as simple as a power surge can fry the components of a system, creating a scramble to get the data off of the device. Sure, there are steps you can take to protect all of your IT infrastructure against threats, but the BDR (backup and disaster recovery) service gives you a chance to protect your assets with one solution.
If you don't test your backup system, you could think that you are protected when you aren't. When a circumstance comes where you need to recover data (and it will come), if you don't have a properly functioning backup system in place, you are going to lose assets. It's that simple. Testing your backup ensures that your backup platform is working as intended. Not only does it give you the peace of mind that you are protected should something happen, it actually works to find functionality problems that can literally save your business.
At Macro Systems, our technicians want all of our clients to have a backup platform that makes data backup and recovery simple. If you want to protect your company's assets to ensure that, should something happen with your data, your business has the resources in place to be back in action fast, call us today at 703-359-9211.
Comments
No comments made yet. Be the first to submit a comment
By accepting you will be accessing a service provided by a third-party external to https://www.macrollc.com/